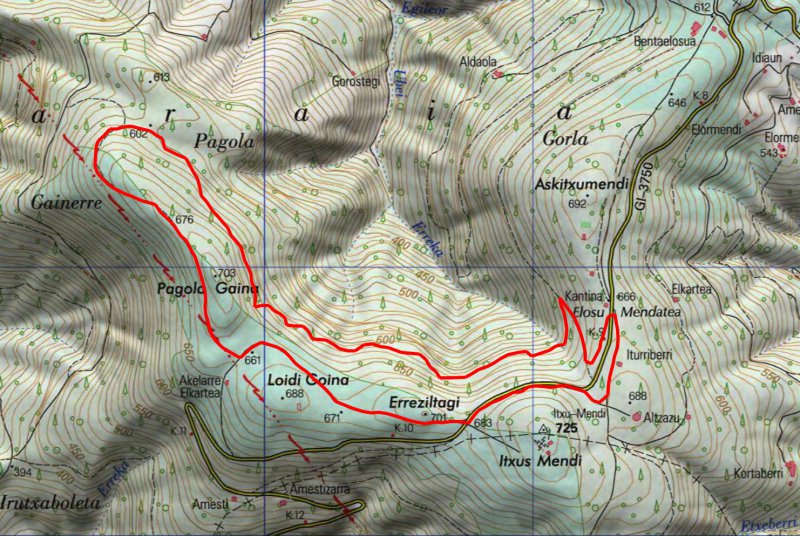 This is an easy route that runs from Gorla to Pagola. The route starts and ends in the same place, as it is a circular one.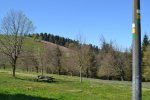 The first part of the route passes through the lands that once belonged to the Deba and Urola Valley.
In the Neolithic and Bronze Age, human communities chose these mountain ranges, the main landmarks of the landscape, to bury their dead and mark the boundaries of their land. Their legacy, in the form of megalithic monuments, is linked to the burial rites of their ancient culture. The dolmens and tumuli that make up the Elosua-Placencia megalithic site spread out along the mountain range defined by the summits of Karakate, Irukurutzeta and Agerreburu,
 The route's appeal is heightened by the extraordinary views we can enjoy on our way.
This megalithic site has played an important part in the study of the archaeology of the Basque Country's as a whole and, in particular, of the Deba Valley. The prehistoric legacy of this megalithic site consists of 16 monuments scattered about within the municipal boundaries of Bergara, Azkoitia, Antzuola, Elgoibar and Soraluze (10 tumuli and 6 dolmen).