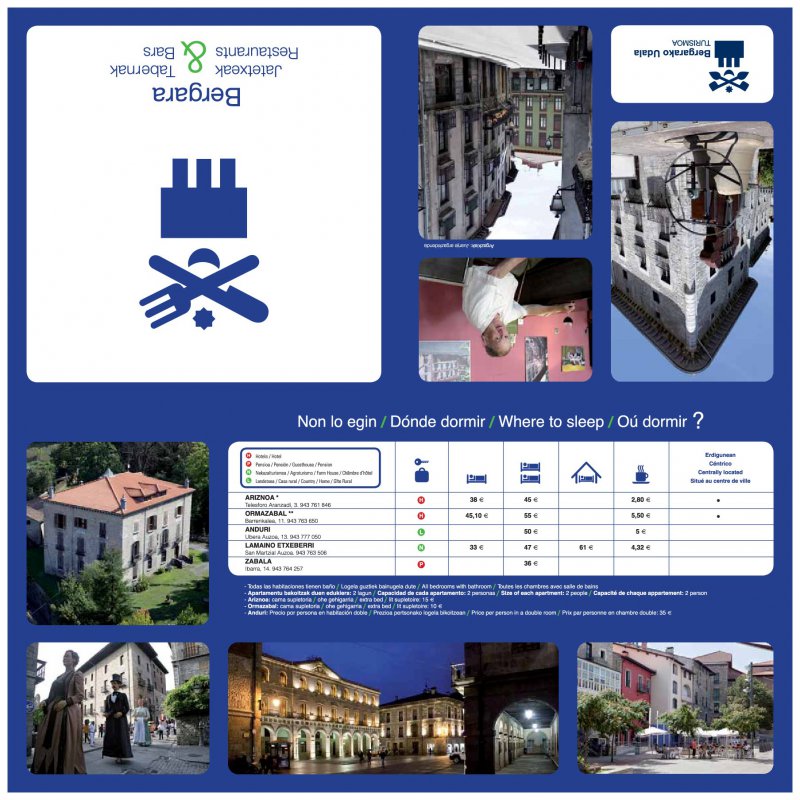 Lo egitekoak. Alojamiento. Se loger. To sleep. (image details)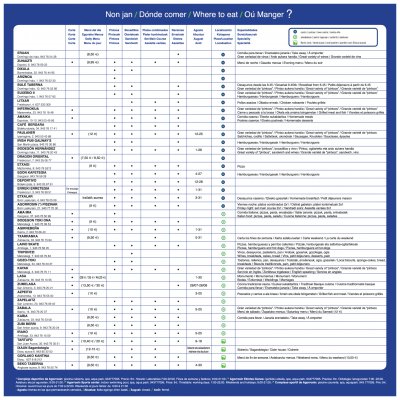 Jatetxeak. Restaurants. Restaurantes. (image details)
Bergara has a lot to see, explore, discover... and enjoy.  
Wander around its old quarter full of monuments and discover the treasures it houses.
What's more, Bergara is in a privileged setting, surrounded by delightful rural neighbourhoods, chapels, forests, and nature. 
It also has numerous places to eat and drink, including fine restaurants, as well as other more affordable options.