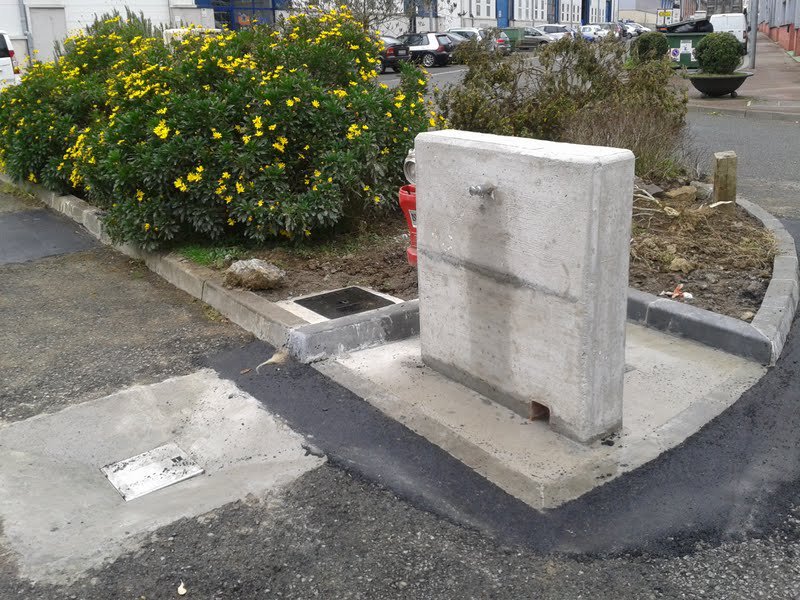 Iturria eta estolda (image details)
Campervans and caravans are welcome in Bergara.
If you simply wish to park, you may use the car park beside the cemetery. Many local people park their campervans there. The car park has an information panel,
It is near the Agorrosin sports centre, and the old historical-monumental quarter is a five-minute walk away. There is also a bus stop nearby. However, there might not be enough space...
...or you might want to spend more than just a few hours here. In these cases, there is a Campervan Area (Área de Autocaravanas) in Labegaraieta. (N 43.104819 W2.422443) (N 43º 6´ 17´´ W 2º 25´ 21´´). There is also a sports centre here (with a climbing wall and rowing facilities, among others) and a bus stop nearby. There are also bars.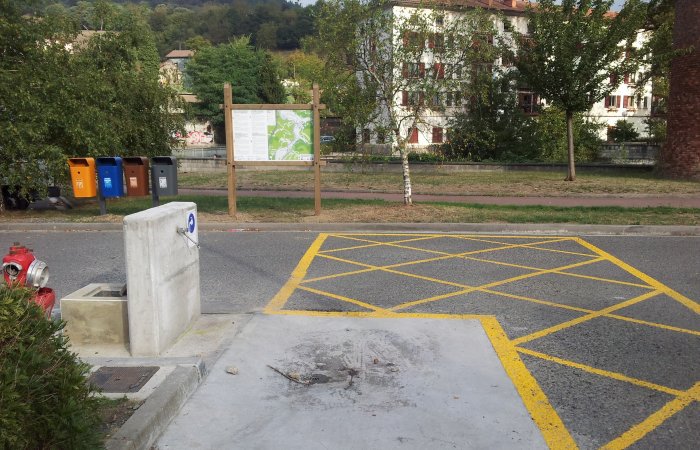 For those of you that like to sleep out under the stars, food and drink are available at the Gorla canteen (Gorlakantina) above the car park in Elgetako Asentzio on the road from Elosu.